Some people seem to do everything right when it comes to their oral health. They may have the best at-home oral hygiene routine, visit the dentist every month for regular cleanings, and generally have a healthy smile. But even those people may still be dissatisfied when they look in the mirror and see a smile that is crooked and misaligned. Those crooked teeth can also put them at risk for oral health issues like tooth decay or gum disease. Food particles and bacteria can get stuck in the areas where the teeth are crowded, making it very difficult to clear those particles and bacteria away–even with a thorough brushing or flossing. So, what's the solution?
With orthodontic treatment from Boerne Orthodontics and Pediatric Dentistry, those crooked teeth become a thing of the past. We transform imperfect smiles into the smile you've always wanted. Using an array of orthodontic appliances like metal braces, clear ceramic braces, or clear aligners, your orthodontist can harness the body's natural ability to remodel its own tissue This is done by applying small amounts of force to your teeth that will jump-start the process of gently reshaping the jawbone to move your teeth into their ideal position. With properly aligned teeth, it becomes easier to eat, speak, and keep your teeth clean for a smile that's pristine.
For all the information that you need about orthodontic care, check out our full overview of the orthodontic treatment process below!
Common Bite Problems &
Why They Need Fixing
The purpose of orthodontic treatment is to correct both the alignment of your jaw and something called "malocclusions", but what are those exactly? Simply put, they are problems with your bite. There are many types of malocclusions such as overbite, where upper teeth overlap over your bottom teeth when you bite down. Other malocclusions include crossbite, open bite, crowding, and spacing, all of which can be corrected with orthodontic treatment.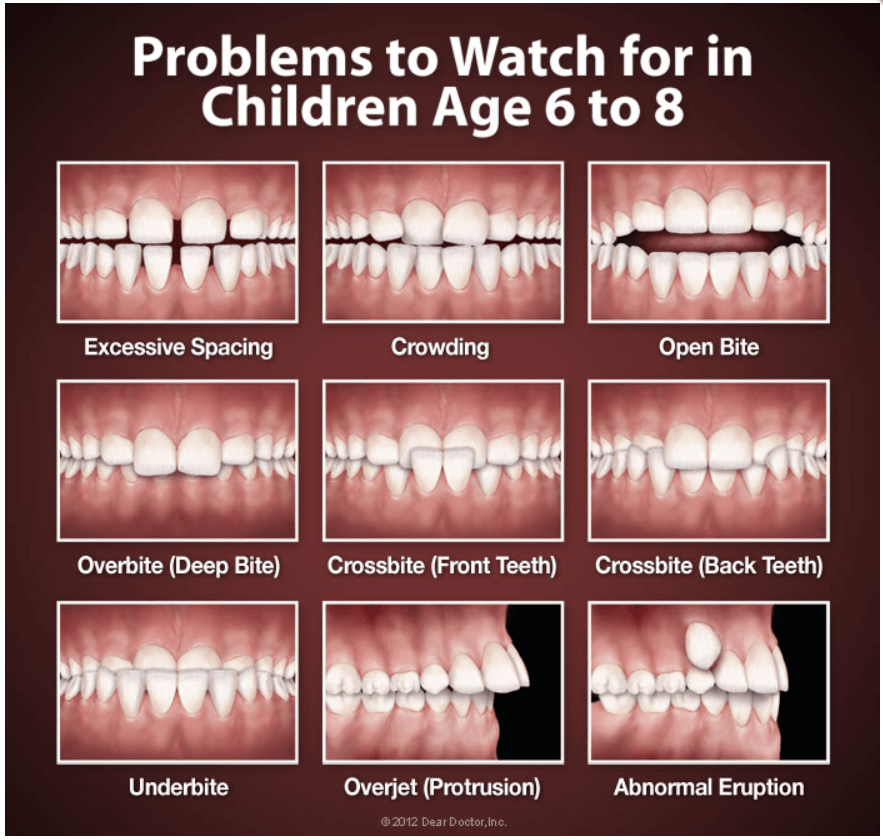 But why do these bite issues need to be corrected in the first place? The primary reason is your health; misaligned teeth make it more difficult to keep your mouth clean, which in turn makes it easier to develop tooth decay or gum disease that can destroy your smile over time. If decay and gum disease are allowed to advance, you could be at greater risk for other health problems like heart disease or infection. The second reason is so you can have a smile that functions the way it was meant to. A misaligned jaw and teeth can lead to issues with speaking and eating, such as constant discomfort or unnecessary pain that can be avoided with proper treatment.
Types Of
Types of
Orthodontic Treatments
In the early days of orthodontics, metal braces were the only way that anyone could straighten their smile. With advancements in orthodontic technology over the years, there are now many types of appliances for both kids and adults to choose from. At Boerne Orthodontics & Pediatric Dentistry, we work with every patient to craft a personalized treatment plan and match them with the orthodontic appliance that best meets their needs and preferences. No matter what option you choose, the result is always going to be a flawless smile that will last a lifetime with proper care. The types of orthodontic appliances that we offer for treatment include:
Metal
Braces
The most traditional solution, metal braces are now smaller and more comfortable than they've ever been. Metal braces may be a straightforward appliance, but they are always reliable and affordable.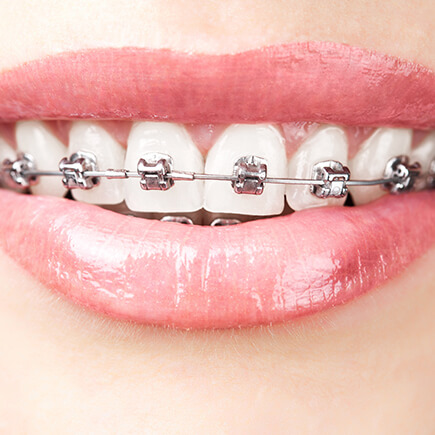 Clear
Ceramic Braces
Similar to metal braces, but the brackets are made from a translucent ceramic material instead of stainless steel. The ceramic blends in with the natural color of your teeth, providing a more subtle appearance.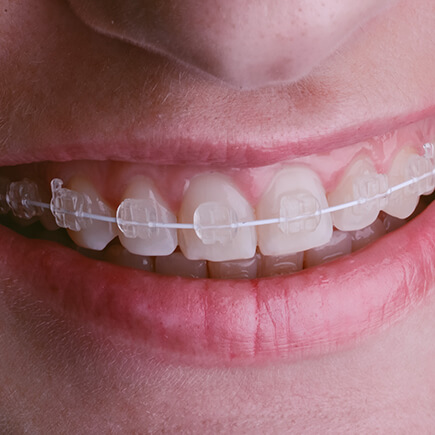 Invisalign
Clear Aligners
Instead of brackets and wires, you get sets of clear aligners that are made from a durable plastic and are practically invisible when worn. The aligners are also removable, giving you greater freedom during orthodontic treatment!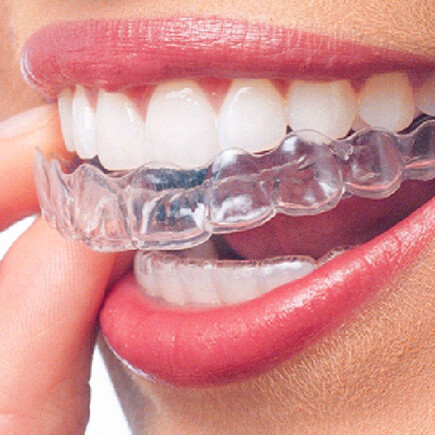 Braces