Dr. Balkos
Introducing
Dr. Jakob Balkos
Dr. Balkos was born and raised in Toronto, Canada. He studied biology and physiology at the University of Western Ontario before moving to Indianapolis to attend the Indiana University School of Dentistry. After graduation, he moved to Texas to specialize in Pediatric Dentistry at The University of Texas Health Science Center at San Antonio. His research there involved esthetic crowns for primary molars with large decay, presenting at the Annual Meeting for Pediatric Dentistry in Chicago, and the Texas Academy of Pediatric Dentistry meeting in San Antonio in 2019.
Outside of practice, Dr. Balkos is a music enthusiast and can often be heard singing or whistling as he cleans teeth! Before studying science and dentistry, Dr. Balkos sang and played both the bass and trumpet in over eight different musical groups. In his spare time, Dr. Balkos is an avid runner and cyclist, and has even completed a 70.3-mile Ironman triathlon; but his favorite place is in a calm river on a paddleboard.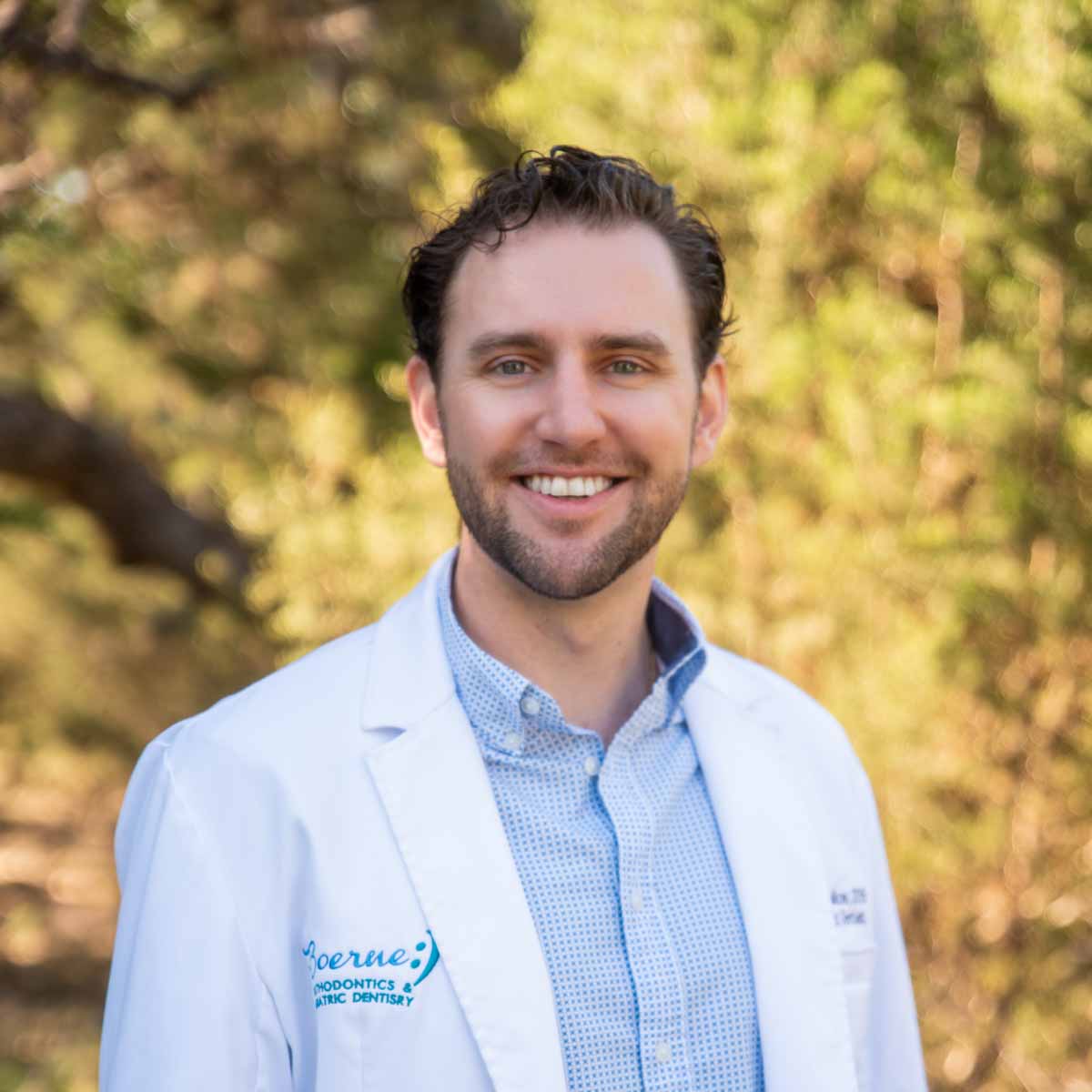 Dr. Balkos is a firm believer in a well-rounded approach to dental health just as much as he believes in a well-rounded lifestyle. He is committed to maintaining a big-picture perspective philosophy and helping his patients create healthy habits to last them into adulthood. He always does his best to help put his patients and their parents at ease in the office so that everyone can have the best experience possible. Dr. Balkos is grateful for the opportunity to play a part in improving the quality of life of your kids.